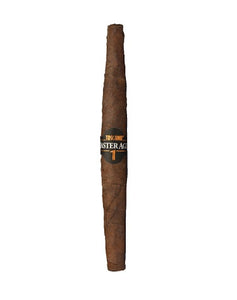 Toscano - Master Aged - Serie 1
A discovery of Italian rustic tradition.
TOSCANO
®
Master Aged series 1's filler is a particular blend 100% Kentucky seed fire cured tobacco grown in Tuscany, Tennessee and Kentucky. The Italian wrapper has a unique fire curing process that gives an intense brown color. The cigar is balanced by the larger ring gauge and elongated maturation of 360 days.